Matthew Orwin
David Reeves
A tee time is the most perishable product a golf club has. There's nothing that can be done to stop the decay of time. When it's gone – it's gone forever. That calls for a very careful and strategic management of the tee time inventory.
In the pay-and-play sector, efficient tee time management is absolutely compulsory to the financial success of the business. Even in private-member clubs there are periods of peak demand where tee availability is scarce. Both types of business need to employ tactics that make full use of the available time and ensure they can service this peak demand for the benefit of their customers.
For clubs that don't operate a tee booking system there is still a great deal to be gained from undertaking this course. It discusses at length the virtues of establishing a 'check-in' policy to manage on-course traffic and using this 'arrivals data' to guide green fee pricing and promotional activities.
Golf Club Managers, Secretaries and Golf Professionals charged with supervising tee times at the club would all gain an invaluable insight into the subject and learn many new, practical initiatives that can be implemented straightaway.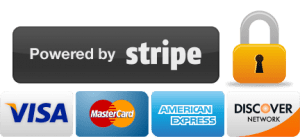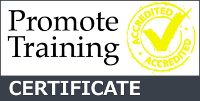 Section 1 – Tee Times or No Tee Times
– Advantages & Disadvantages of a Tee Booking Policy
– A Check-In Policy
– Encouraging Members to Check-In
– The Most Perishable Product
Section 2 – The Foundations of a Booking Policy
– Tee Time Intervals
– Advance Booking Window
– Creating a Cancellation Policy
– Who Books the Tee Times?
– Online Tee Booking Systems
– Tee Booking Malpractice
Section 3 – Maximising Course Utilisation
– What is Course Utilisation?
– How to Book a Tee Time
– The Greeting
– Booking Out to In
– Other Telephone Booking Mistakes
– The Perfect Tee Booking Call
– Getting a Tee Booking Call Back On Track
– Taking a Booking Face-to-Face
Section 4 – Strategies to Increase Utilisation
– Call-Back Reserve Lists
– Pairing-Up
– The Silent Tee Time
– Weatherproofing
– Under-Booking
– 4-Ball-Only Times
– Stand-By Lists
– Multiple Tee Starts
– Buffer Times
– Rescue Packages
Section 5 – Key Performance Indicators
– What Are Key Performance Indicators?
– Utilisation KPI's
– Financial KPI's
– Arrival KPI's
– Booking Trend KPI's
– Other KPI's
Section 6 – Applied Tee Time Management
– Tee Time Management in Practice
– KPI Driven Strategies
– KPI Driven Promotions
Delegates must complete all units of the course, which include four short self-assessment quizzes and one tutor-marked end-of-course assignment, to be awarded the "Promote Golf Certificate in Tee Time Management".
On completion/participation of this course, PGA Professionals will be provided with valid supporting evidence and information from us so that it can be added as a structured formal learning opportunity on their CPD records.
Preferential prices are available to members of the PGA of GB&I, PGA of Canada, Golf Club Stewards Association and for employees of clubs using Material Matters.