Service Excellence at Golf Clubs
The Service Excellence course covers the key fundamentals of delivering a successful golf business. This course covers the key ingredients that will help differentiate your facility and operation from the others, providing the "glue" that joins the different aspects and departments of your operation together and ensures an outstanding customer service experience throughout, from start to finish.
With clear explanations and real-life examples from within and outside the golf business to help you embrace Service Excellence, the course helps you to develop a culture within your organisation that continually looks to improve and deliver customers that become your best sales people. The course talks you through the differing steps and outcomes required in order to deliver service excellence at your facility, along with interactive templates that will help you develop this in a bespoke manner.
Embracing Service Excellence not only maximises your income, but is the best form of marketing that meets the everchanging demands of customers in a sustainable and proven manner. A failure to focus on Service Excellence as the number one differential for your business is simply akin to wanting to become a top professional golfer without being able to putt.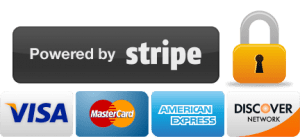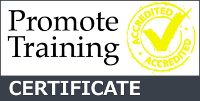 Section 1 – Customer Service & Retention
– Components of Service Excellence
– Customer Retention – They Key Aspects to Profitability
– Steps in Customer Retention Analysis
– Why Do It All?
Section 2 – Core Considerations for Service Excellence
– Benefits of Great Customer Service
– The Importance of Being Relevant
– Implementing Levels of Unanticipated Service
– The Four Levels of Customer Service
– The Need for Consistency
– Making Customers Feel Important
Section 3 – Service Recovery
– Service Recovery
– Strategic Initiatives
– The Different Stages of Service Recovery
Section 4 – Measurement & Your Club
– Measuring Customers' Experiences
– Revenue Service Integration
Delegates must complete all units of the course, which include a number of tutor-marked assignment projects, to be awarded the "Promote Golf Certificate in Service Excellence at Golf Clubs".
On completion/participation of this course, PGA Professionals will be provided with valid supporting evidence and information from us so that it can be added as a structured formal learning opportunity on their CPD records.
Preferential prices are available to members of the PGA of GB&I, PGA of Canada, Golf Club Stewards Association and for employees of clubs using Material Matters.