Drone Inspired Aerial Filming & Photography
Passion, Art, Design and Detail in Every Shoot
Promote Golf work with Drone Inspired who offer highly experienced aerial filming and photography services to the golf, leisure and hospitality industry.
Drone Inspired have offered filming and photography solutions for an array of clients and have fulfilled many different requests, including:
Marine & Coastal
Golf Courses & Sports Grounds
Real Estate & Commercial Property
Private Parties
Action & Film
TV Broadcasting & News
Night Flights
Motoring & Motorsport
Holiday Resorts
Visual Building & Structure Surveys
All flights are performed in accordance with the company PfCO granted by The CAA. They are able to film in 4K and 1080i at 100mbs and can supply files in raw .mov or .mp4 formats.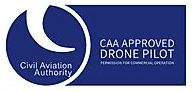 Want to capture the beauty of your venue - by film and photography? Get in touch...