Driving Green Fee Revenues
Matthew Orwin
David Reeves
Green fee revenues have increasingly grown in importance for golf businesses in the UK over the last decade. Where once clubs could afford to focus purely on membership, this target audience is shrinking – leaving a hole in many clubs finances.
Many 'Pay & Play' businesses are also suffering from increased competition, inclement weather and wider economic conditions that have squeezed the consumer's leisure pound.
This "Driving Green Fee Revenues" course examines the key strategies employed by successful clubs today in driving their green fee revenue.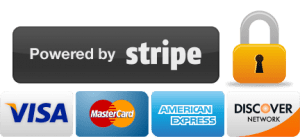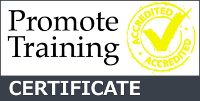 Section 1 – Green Fees & Golfers
– Why Green Fee Revenue is Important
– Profiling Golfers
– Promoting Green Fee to Promote Membership
– Directions to Increase Green Fee Revenue
Section 2 – Data Collection
– The Importance of Data Collection
– Techniques for Collecting Visitor Data
– What to Fill in
– Overcoming Staff and Customer Objections
– What Data to Collect
– Making Staff Accountable for Data Collection
– Databases
Section 3 – Green Fee Promotions
– Incentive Mechanism to Encourage Repeat Play
– What is a Promotion?
– Proven Successful Green Fee Promotions
– Member-Guest Green Fees
Section 4 – Golf Societies
– When a Golf Society is Not a Golf Society
– The Pro's & Con's of Group Bookings
– The Booking Process
– The Forward Sales Report
– Effective Group Booking Promotions
– Visitor Green Fees and Group Bookings
– Group Booking Pricing Strategies
Section 5 – Advertising Media
– Advertising to our Visitor Data
– Advertising to Potential New Customers
– Purchasing & Creating Databases
– Seven Times to Exhaustion
– Advertising Timing
Section 6 – Spreadsheet Tools
– Instructions & Set-Up
Delegates must complete all units of the course, which include four short self-assessment quizzes and one tutor-marked end-of-course assignment, to be awarded the "Promote Golf Certificate in Driving Green Fee Revenues".
Accreditation of Prior Learning
Accreditation of prior learning will be awarded to graduates of the "Generating Membership Leads" elearning course and a reduced cost will apply.
On completion/participation of this course, PGA Professionals will be provided with valid supporting evidence and information from us so that it can be added as a structured formal learning opportunity on their CPD records.
Preferential prices are available to members of the PGA of GB&I, PGA of Canada, Golf Club Stewards Association and for employees of clubs using Material Matters.