Generating Membership Leads
Matthew Orwin
David Reeves
The number of golf members at clubs today is falling. As a result, the pressure is on to arrest the slide by replacing resigned members with new ones.
In a competitive marketplace, with ever increasing demands on people's time and money, a more refined and pro-active approach to new member recruitment is needed – starting at the beginning of the process by generating membership leads.
This course looks at that subject in relation to a golf club business and examines the tactics that can be employed to increase inbound membership activity.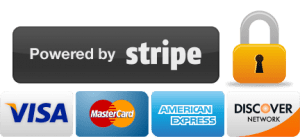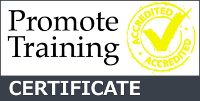 Section 1 – Membership Leads
– Membership Doom & Gloom!
– Membership v's Green Fee Revenue
– Prospects & Leads
– Three Core Focuses to a Successful Membership
– Profiling Golfers
– Internal Sources of Membership Leads
Section 2 – Data Collection
– The Importance of Data Collection
– Techniques for Collecting Visitor Data
– What to Fill in
– Overcoming Staff and Customer Objections
– What Data to Collect
– Making Staff Accountable for Data Collection
– Databases
Section 3 – Appraising Your Existing Membership
– Analysing Your Current Membership
– Membership Categories
– Pricing Review
– Benefits & Privileges
– The Membership Benefits Matrix
– Payment Options
– Contract Lengths
– What do New Members Take Away?
Section 4 – Member Referrals
– The Benefits of Referral Marketing
– The Key to Successful Referrals
– Popular Referral Promotions
– Encouraging Member-Guest Play
– Point-of-Sale Referrals
Section 5 – Marketing in the Community
– The Essential Ingredient – Part 1
– The Essential Ingredient – Part 2
– Reaching Out to the Community
– Successful Community Marketing Initiatives
– Getting the Word Out
Section 6 – Membership Promotions & Initiatives
– What is a Membership Promotion Trying to Achieve?
– Addressing Member Perceptions
– Proven Successful Membership Promotions
– Membership Lead Generation Initiatives
Section 7 – Advertising Media
– Advertising to our Data
– Advertising to Potential New Members
– Purchasing & Creating Databases
– Seven Times to Exhaustion
– Advertising Timing
Delegates must complete all units of the course, which include five short self-assessment quizzes and one tutor-marked end-of-course assignment, to be awarded the "Promote Golf Certificate in Generating Membership Leads".
Accreditation of Prior Learning
Accreditation of prior learning will be awarded to graduates of the "Driving Green Fee Revenues" elearning course and a reduced cost will apply.
On completion/participation of this course, PGA Professionals will be provided with valid supporting evidence and information from us so that it can be added as a structured formal learning opportunity on their CPD records.
Preferential prices are available to members of the PGA of GB&I, PGA of Canada, Golf Club Stewards Association and for employees of clubs using Material Matters.