Promote Golf and LSS Group Raise Over £2.8M in Salary Funding
Promote Golf, alongside Southampton-based LSS Group, have raised over £2.8M in salary funding as part of the governments Kickstart Scheme. The initiative offered 6-month work placements at UK Golf Clubs, with 100% of salary, uniform and training costs funded through the Governments "Kickstart" initiative. LSS Group then provided "Future Employability Support" to help participants find sustained employment once they completed the scheme.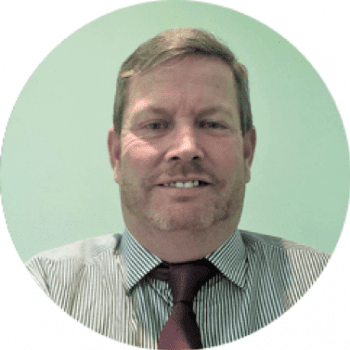 The scheme was managed by LSS Group's Case Manager, Richard Pilbury, a former Golf Club General Manager with over 20 years' experience in the industry. Using both his know how of managing Golf Clubs, and the resources of the LSS Group (a DWP approved Kickstart Gateway) Richard managed the entire funding application process on behalf of the Club.
As part of the funding, successful candidates had access to a broad range of online courses offered by Promote Golf, including continuing employment courses from CV writing to interview skills.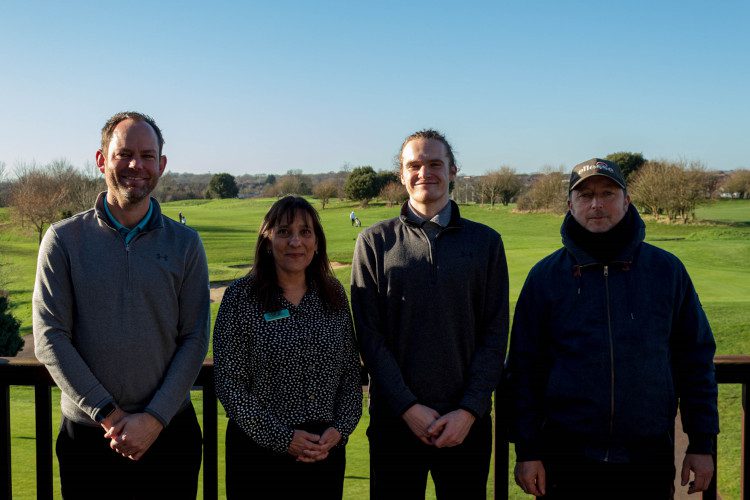 The Club Company – Cams Hall Golf Club
From left to right: Sam Pleshette - Golf Operations Manager, Heather Tubb - General Manager, Luke Surtees - Kickstart employee, Pete Varlow - Course Manager.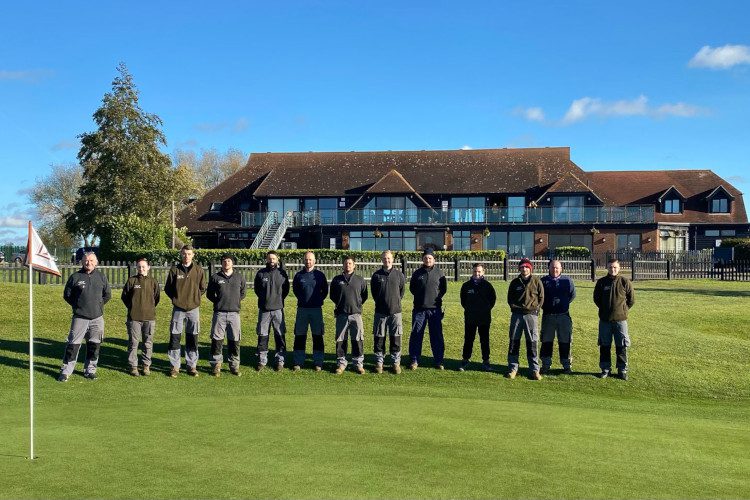 Langdon Hills Golf Club
Kickstarter Brandon Jones, with the Langdon Hills greenkeeping team.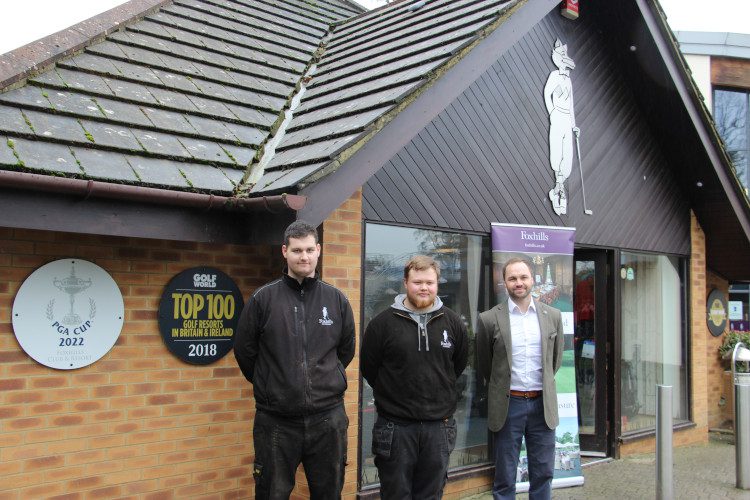 Foxhills Golf Club
Chris Fitt, Director of Golf & Leisure with Kickstarters, Ben and Jack.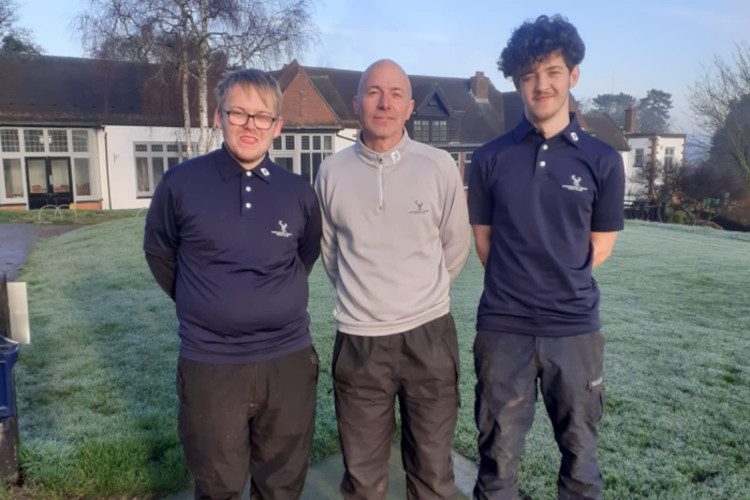 Crown Golf – Addington Court Golf Club
Riccardo Rebecchi, General Manager and Kickstart Employees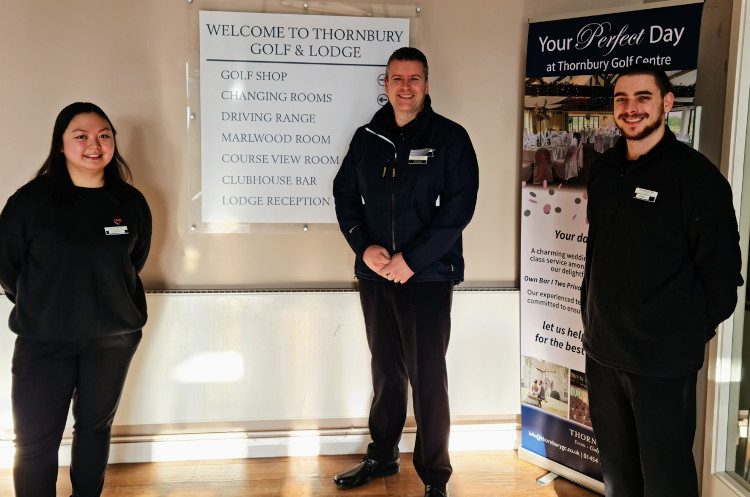 BGL Group - Thornbury Golf Club
Jorevic, Kickstart Employee, Tim Good, General Manager and Danny, Kickstart Employee.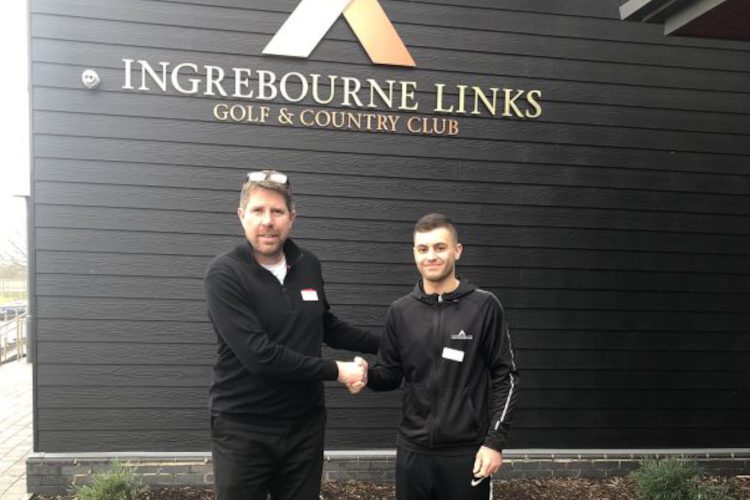 Ingrebourne Links Golf & Country Club
Sam McMullen (right) the Kickstart Employee and Dominic Eagle, General Manager of Ingrebourne Links Golf & Country Club.

Promote Golf Apply for £250,000 Worth of Salary Grants for UK Golf Club

Verulam Golf Club Amongst First to Run Kickstart Young People Job Scheme

Golf Clubs Welcome 400+ New Employees via Kickstart Scheme
Just some of the positions Kickstart employees have started in over the last 6 months:
- Seasonal Greenkeepers
- On-course drinks and Cart Staff
- Front-of-House Food & Beverage positions
- Kitchen Assistants
- Office Administration and Sales roles
- Golf Operations Assistants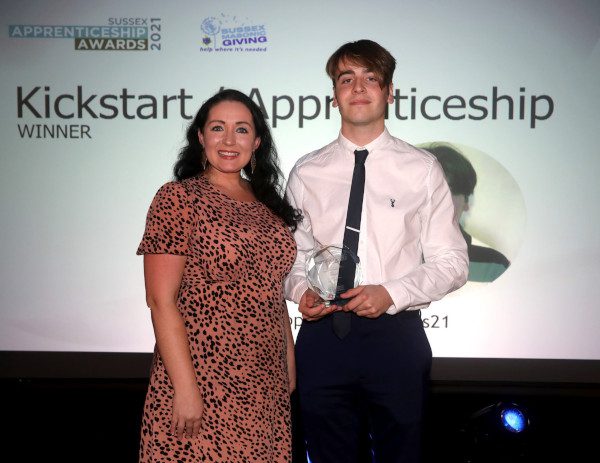 Club: Cowdray Park Estate, West Sussex
Kickstart Recuit Win Apprentice of the Year
Huge congratulations to Golf Operations Assistant Joseph Turner who recently won the Kickstart Apprentice of the Year in the Sussex Apprenticeship Awards. Joseph held off competition from different industries and represented the only golf/leisure business in all the categories. He has developed his skills at Cowdray Golf throughout the year, from marshalling and starting to now more consistent hours in the Pro Shop, which also acts as the golf club's operational hub. In this capacity he is further understanding the whole operation at a busy club. He is growing into a very valuable member of the team and next year, Joseph will become the golf club's Junior Organiser following various online training courses. The award ceremony was held at the Brighton Metropole Hilton Hotel and supporting Joseph on the night was his parents Ian and Nicole, (who works with the Events Housekeeping team), CEO Jonathan Russell and Director of Golf Tim Allen. Well done again Joseph.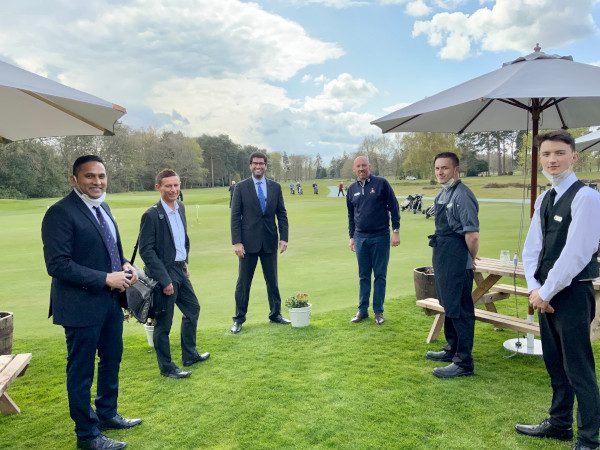 Club: North Hants Golf Club, Hampshire
Kickstart Recuits: 1 front-of-house + 1 back-of-house
Ranil Jayawardena, MP for North East Hampshire, comments:
"I was delighted to meet Thomas and Connor at North Hants Golf Club in my constituency. My first job was in a golf club pro shop, so I know that they will be gaining invaluable experience, and boosting their career prospects. Helping to create good jobs in every corner of the country, including here in North East Hampshire, is a key focus for me and HM Government."
(Picture from left to right) Haroon Rasheed Khan (North Hants Clubhouse Manager), David Reeves (Managing Director of Promote Golf), Ranil Jayawardena (MP for North East Hampshire), Robert Climas (North Hants General Manager, Connor and Thomas.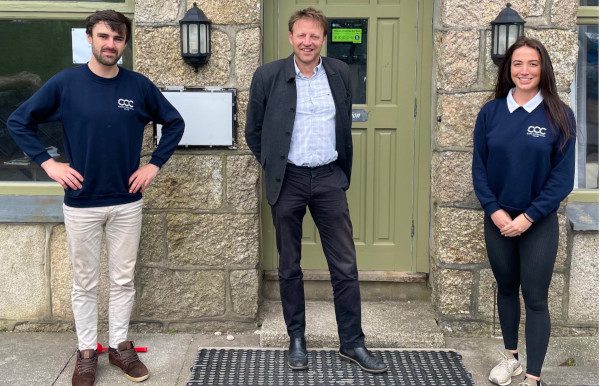 Club: Cape Cornwall Golf Club, Penzance
Kickstart Recuits: 6 recruits
Harry & Nick
"I am delighted that the governments KickStart Scheme is helping young people on Universal Credit into genuine career opportunities such as the 6 created by Cape Cornwall Club. I'm also really pleased that good businesses such as Cape Cornwall Club recognise the value of apprenticeships and training opportunities and are prepared to invest in these young people."
(Picture from left to right) Matthew Thompson, Derek Thomas MP, Roxane Cody at Cape Cornwall Club, Penzance.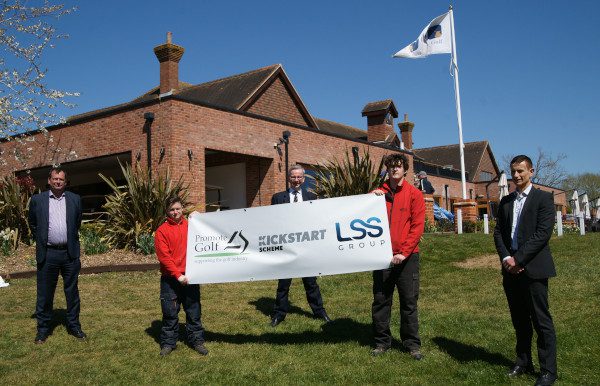 Club: Windlesham Golf Club, Surrey
Kickstart Recuits: 2 Greenkeepers
Harry & Nick
"It's exciting and I'm really looking forward to working on a golf course and learning more about the profession of sports turf management. The Kickstart Scheme has helped me get my foot in the door with this new position and now I'm going to work really hard for Windlesham Golf Club over the summer period. I'm very much hoping to continue work in this area after my 6-months."
(Picture from left to right) Andy Merricks (LSS Group), Harry, Rt Hon Michael Gove MP, Nick and David Reeves, Managing Director of Promote Golf, at Windlesham Golf Club, Bagshot.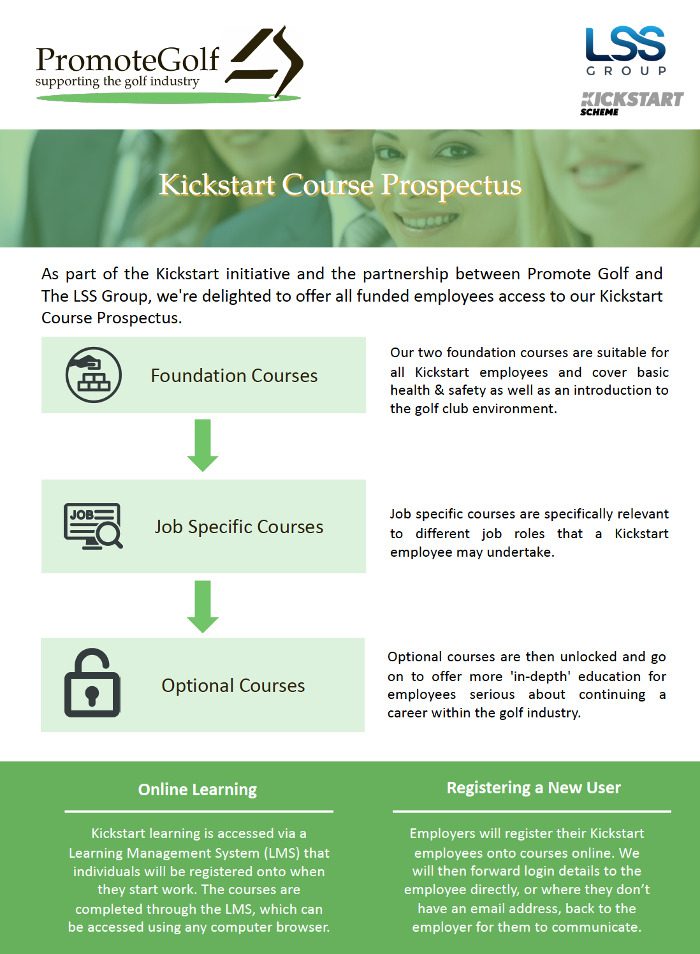 Promote Golf further supported the scheme by offering a comprehensive online learning prospectus for all Kickstart employees.