Optimising Your Golf Club's Revenue
Optimise will provide you with the bespoke guidance on the core revenues in your golf club. You choose what assistance you're looking for and we will do the work in providing you with guidance on pricing, the customer journey and importantly give you an annual pricing strategy.
We will work with you and assist in those crucial parts of your business, providing independent expertise and advice on how to get the best value out of your club for 2023.
We will take the time to work with you on your clubs objectives, existing processes and review your competition. The site visit will understand your expectations and get into the detail of your club.
Following the review period, the findings will be produced and feedback provided. Leaving you with a strategy and a process that will give you guidance on your pricing for the 2023, all ready for you to implement.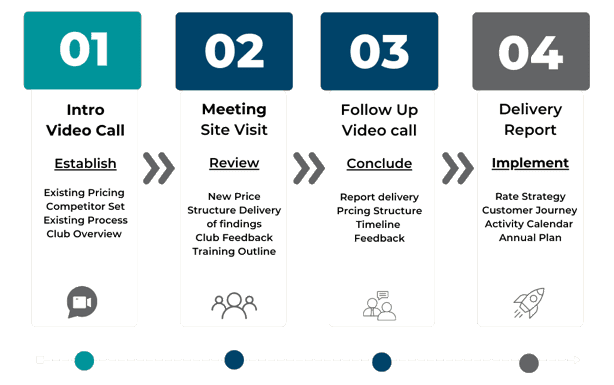 You decide what part of your club you would like to look at and we will provide the detailed review, be it relating to your Membership Subscriptions, Green Fee or Driving Range.
All packages include the membership subscriptions, with the ability for you to bolt on other elements as required.
This focus is on the high margin part of your club providing the strategy to put you on a stable footing for the challenges 2023.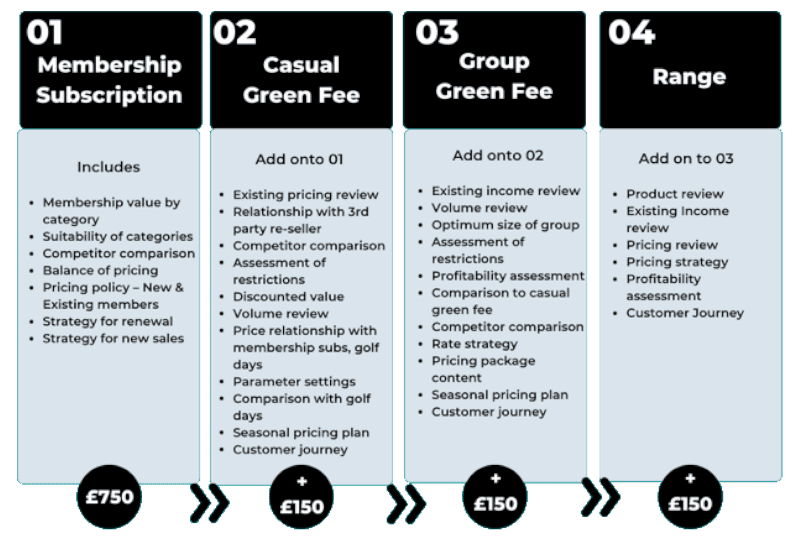 Learn more about how Optimise will help your club
Get in touch...