Food & Beverage Management
The modern golf club's food and beverage offering has increased in importance over the last decade. For many clubs it now represents a considerable revenue and profit source. In some instances, it more than compensates for falling membership numbers and depleting green fee income.
Even for the private-members sector, an efficient and profitable hospitality product has allowed many clubs to invest in the club's infrastructure – both in the clubhouse and on the golf course.
This new eLearning course is written by Steven Brown, FBII – the UK's leading golf club food and beverage consultant and lecturer. It explores all the key topics to developing a hospitality angle to the club that adds value for the golfer and also contributes financially to the overall business.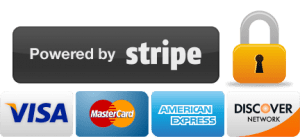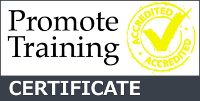 Section 1 – Your Food & Beverage Options
– A Short History of Golf Club Food & Beverage
– The In-House Catering Operations
– The F&B Team
– Franchising
Section 2 – Costs & Controls
– Balancing the Tills & Float Levels
– Industry Norms for Gross Margins
– How to Cost a Food Dish
– Staff Meals & Drinks
– Supplier Deals & Prices Paid
– Wages
– Wastage Reports
Section 3 – Staff
– The Selection Process
– Job Descriptions
– Staff Training
– Getting the Unit Ready for Service
– Merchandising the Shop Window
Section 4 – Industry Formulas
– Key Industry Calculations
– Gross Profit
– Calculating a Gross Profit Margin
– VAT Calculations
– Set a Retail Price for a Gross Margin
– Calculating Break-Even Point
Section 5 – Marketing
– Identifying Your USP
– Marketing Your F&B Operation
– The SWOT Analysis
– Customer Research
Section 6 – Stock
– Stock Ordering & Control
– Stock Taking & Results
Section 7 – Additional Topics
– Dealing with House Committees
– Types of License
– Members Discounts
– Menu Engineering & Planning
– Event Management
Delegates must complete all units of the course to be awarded the "Promote Golf Certificate in Golf Food and Beverage Management".
On completion/participation of this course, PGA Professionals will be provided with valid supporting evidence and information from us so that it can be added as a structured formal learning opportunity on their CPD records.
Preferential prices are available to members of the PGA of GB&I, PGA of Canada, Golf Club Stewards Association and for employees of clubs using Material Matters.