Promote Enterprise Continue Support of The Footsteps Foundation
David Reeves and Richard Pilbury were delighted to visit The Footsteps Centre recently to continue the company's support of this inspiring and worthy charity.
The Footsteps Centre, based in Dorchester-on-Thames in Oxfordshire, specialise in the intensive rehabilitation of children and young adults with cerebral palsy, genetic disorders, epilepsy, other neurological and neuromotor disorders and undiagnosed conditions.
The Footsteps therapy programme combines traditional mat exercises with the use of a specialist piece of equipment called the 'Spider'. Therapy at Footsteps helps improve gross motor, fine motor and cognitive development, encouraging even the most reluctant and complex children to reach their full potential.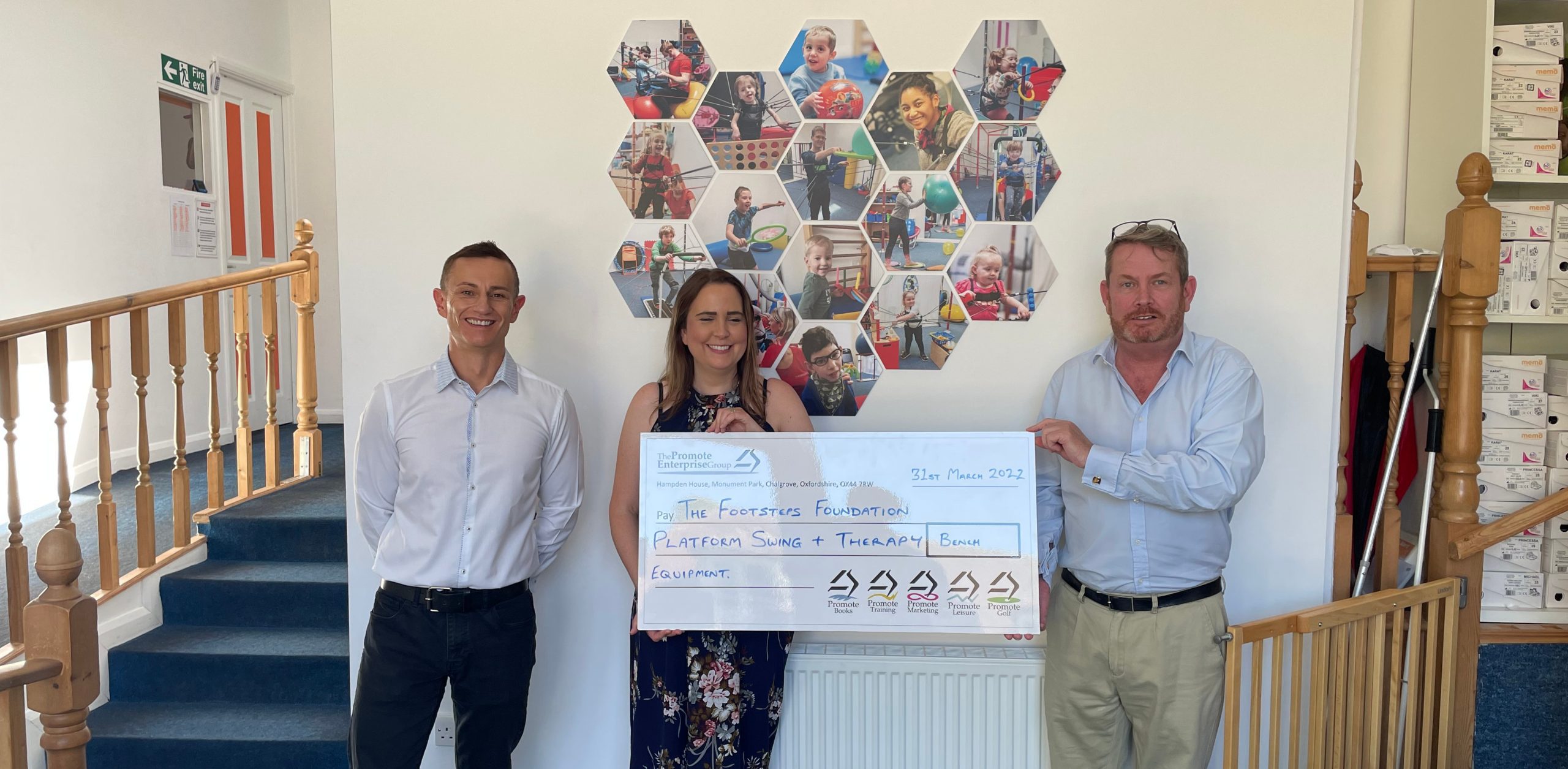 Did you know?
• 1 in 400 children in the UK is born with cerebral palsy.
• 55% of disabled children grow up in, or on the margins of, poverty.
• The cost of bringing up a disabled child can be 3 times greater than that of raising a child without disabilities.
Through The Promote Enterprise Group's annual donation, the centre were able to purchase a platform swing and therapy bench - vital equipment to help in the rehabilitation of their patients.
"It's always a humbling experience visiting The Footsteps Centre. They do such amazing work for children and young adults with neurological and neuromotor disorders. We're so thrilled to be able to provide some additional finance support that they have put to good use with the swing and bench."
Comments David Reeves, Managing Director of The Promote Enterprise Group.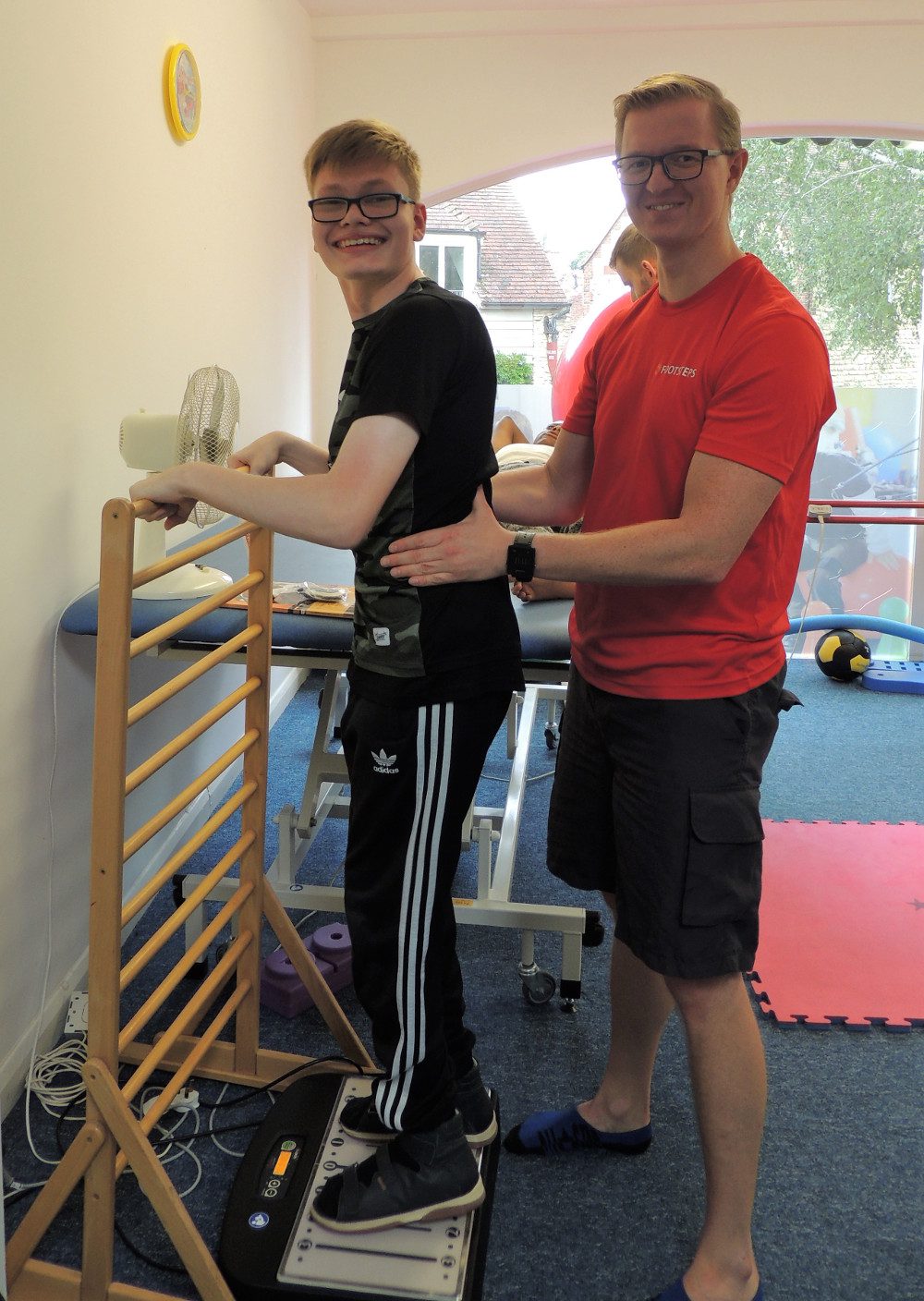 Contact Info:
4 Queen Street, Dorchester-on-Thames, Oxon, OX10 7HR