Get More Likes on Your Facebook Business Page
Here's a quick tip on how to get more people to like your Facebook business page for free!
When you post content onto your Facebook page, you will (hopefully) notice that people 'Like' the post. Sometimes these are people who have seen the post and may not necessarily have 'Liked' your Facebook business page in the past.
There is a really easy way to invite them to like your page.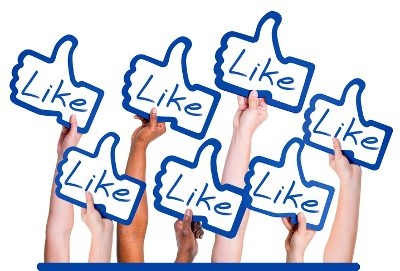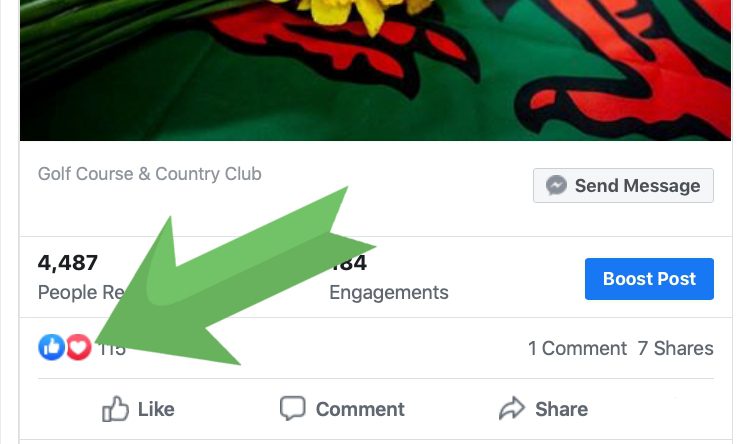 Simply hover over the Like/Love symbols and click.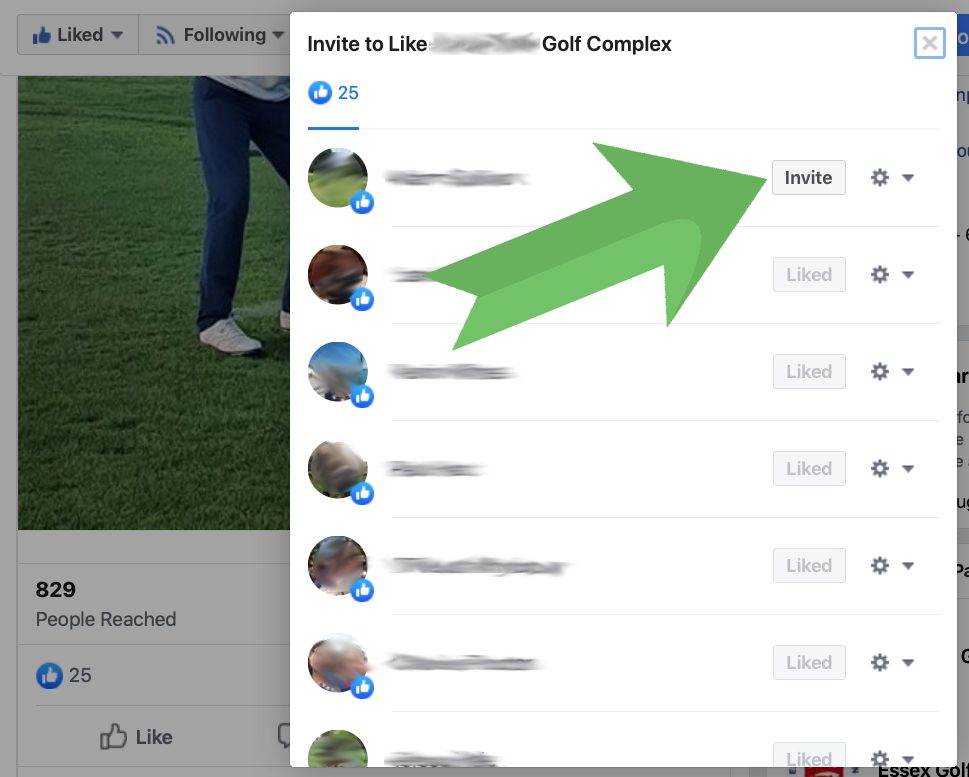 On doing so you can see that there is an opportunity to invite the individual to Like your Facebook business page.
Increasing your Facebook Likes is really is as simple as that! From experience you will find that at least 20% will respond to your request and give you a Like.
There are many ways to get more Likes to your golf business page. It is great to have a lot of people who follow you and like what your business does, but please note that Likes are also a sign of vanity and are not always an indication of the success of your Facebook marketing.
What is more important is that people are engaging with your content through comments, messages and shares. In addition, are those people who are commenting a relevant audience that will help you achieve your golf business objectives?
You can also run an advertising campaign to ask people to Like your page. This can have mixed results as quite often your new followers are not potential customers, for even golfers. You can end up wasting valuable money.
If you are advertising on Facebook/Instagram ensure that you are using a free tool called Facebook Business Ads Manager. More importantly, never just hit the Boost button that Facebook prompts you to do all the time. This is not the most cost-effective way of advertising and often leads to your adverts being shown to an irrelevant audience and being a complete waste of money.
Social media advertising can be highly effective if setup correctly. Make sure you use different images for different profiles. This can take a lot of time but it is worth it. A male golfer in his 60s and a female golfer in her 20s respond to different types of advertising and imagery. They are completely different people, in fact, we are all completely different people. Why should we expect to get a good response from serving the same advert to everyone? Therefore the imagery of your adverts is very important and should be appropriately targeted.
Facebook allows you to do this targeting, which is why using the free software, Facebook Business Ads Manager, is so important.
Promote Golf specialises in supporting golf clubs, driving ranges and off-course golf entertainment venues to achieve their commercial business objectives. Our team of industry experts have over 70 years experience and have worked with over 200 golf businesses. It's this first-hand experience of commercial golf management that sets us apart - we've been at the sharp end; on the floor; at the coal face. We understand the conflicting pressures that Managers and Directors have to contend with.
Working alongside our sister companies at Promote Marketing, Promote Training and Promote Leisure, Promote Golf specialises in marketing support and business consultancy, in addition to offering a wide variety of training workshops designed for all levels of employee.
Get in touch with us today to learn how we can raise your golf business to new heights.